GET READY TO GET FITT.
Lets insert a witty caption here to draw attention to the top.
We promise to provide support, encouragement, and motivation to our clients through our training team in order to ensure their progress is successful and their experience is rewarding.
We value the relationships we establish, both past and present, with our clients and partners therefore we always demonstrate a high level of respect and professionalism and expect the same to be demonstrated in return.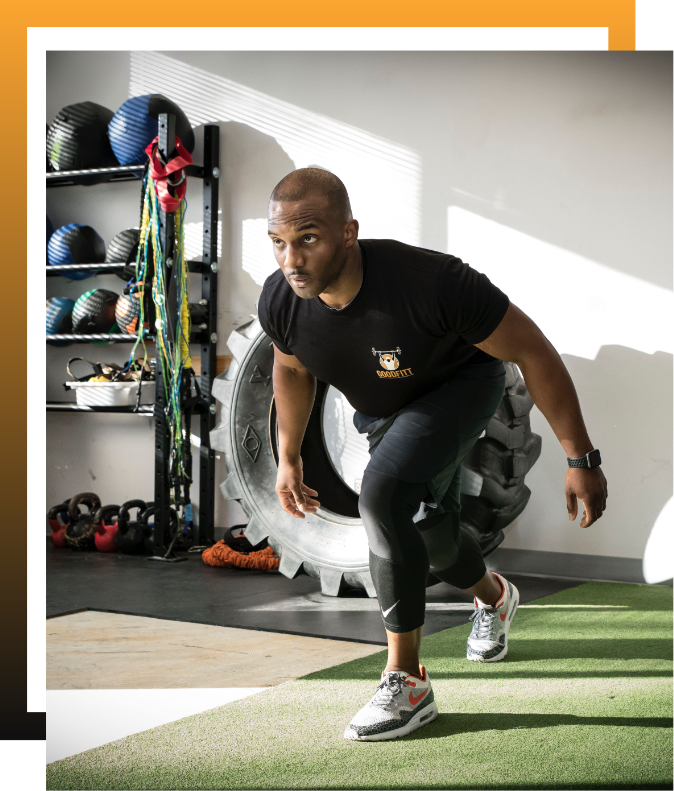 Interested in training?
Whether you want to work solo, with a friend, or enjoy the atmosphere of training with a group, we can provide that for you at a reasonable & flexible rate. Plus, your first session is on us! Complete the online profile form below and let's get started!
Do You
Have What
It Takes?
We go hard in the paint – will you?
Going "Hard in the Paint" is a mindset that we have embraced to help our clients attain success. We encounter obstacles and challenges on a daily basis but often affect us to a greater degree when there is a goal on the line. Doubt finds its way in, fear surfaces, and what seemed like "lightwork" just became much heavier.
Going "hard" means remaining committed, staying focused, and being willing to give a solid effort even when the odds are against you. The most successful clients have taken
challenges and turned them into reasons for change. You can too, and we're here to help you make that happen.
Change your thinking, change your attitude, change your life.
Our Focus
Insert small sentence here.
Online Training
Insert small sentence here.
Team Fitt Bootcamp
Insert small sentence here.